Our Logo in November 2013

Our Logo in December 2013 …We have come so far.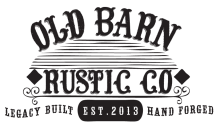 Here at the Old Barn we are all about building new stuff that looks really old.  We developed our now famous Old Barn Rustic Red, White and Green in early 2013 and by late in the year we were ready to launch our initial product line.  Keep in touch, you are sure to love our upcoming new products!
New Products Coming Soon over 2015 – 16: